No one pays me to say ish I don't mean. Some links are affiliates, but all thoughts & opinions are mine.
How many of you have an antique dining table? Either in storage or being used daily? Family heirloom or garage sale find? The fun thing about tables like that, is they rarely come with all the chairs…if they have any at all.
MG's Godfather was an interior designer. You'll hear a lot about Mack & the things we've inherited from his collection on this blog. As we start styling the house, you'll get to see a lot of his amazing pieces featured in our home. In addition to things Mason chose after Mack's passing to keep, we also have things that he bought especially for Mason. One of those things is a gorgeous antique dining table. (I'll take some photos of it one day for you guys.) It does not have chairs. So, that means I get to pick some! Obviously I made a super long list of the ones I like & compiled them for you guys! So, if you have a table & no chairs, or chairs you just don't like, check out my faves.
In even better news, Target is having some awesome sales right now!
A lot of these chairs are 15-25% off right now. Plus, use the code LOVEMOM for another 10% off. &&& use your Red Card (sign up here) for another 5%! Guys, that means your new chairs could be 40% off!
HomePop Michele Dining Chair with Nailhead Trim
Regular Price: $179.99 For Two (15% off right now!)
I love the nailhead trim on these Parsons chairs. They're so classic, but with a little extra "umph." If I had to blindly choose a chair without ever seeing the table, it would be this one.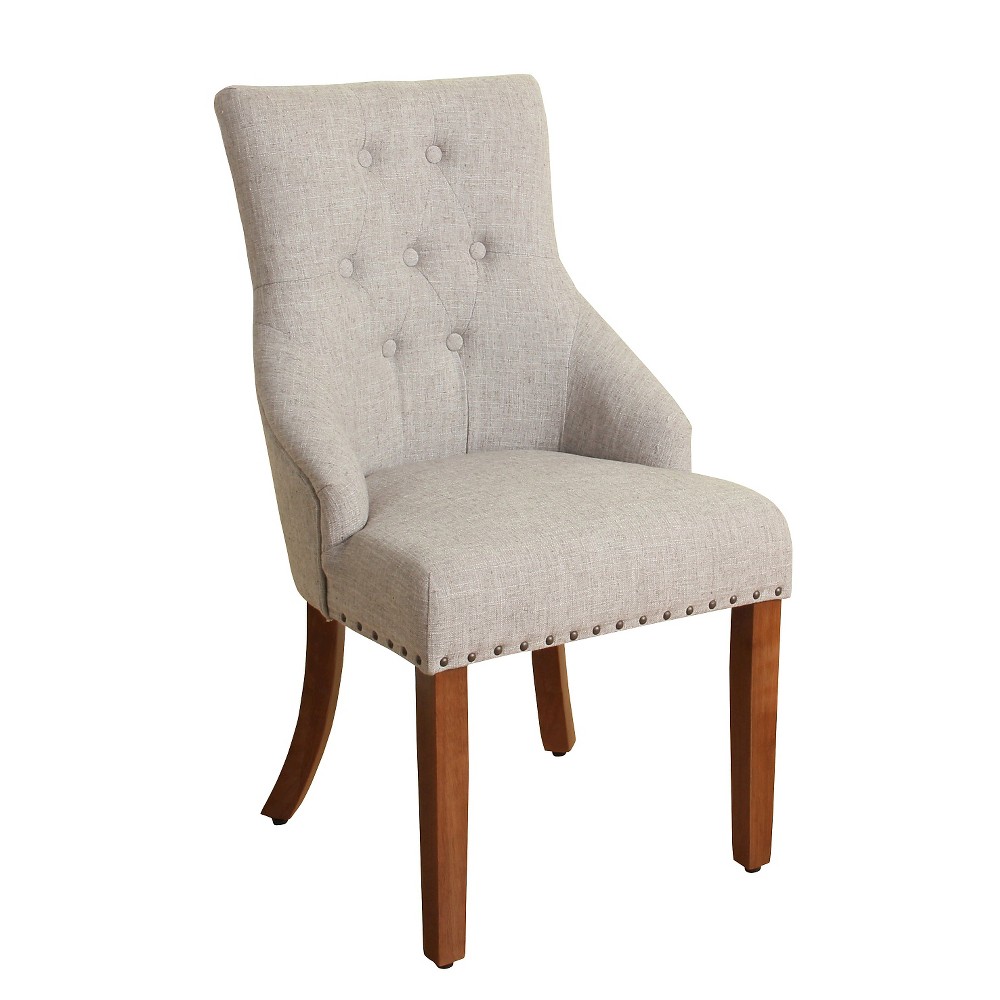 English Arm Dining Chair with Nailheads
Regular Price: $149.99 each
I love chairs with arms/sides. MG hates to "feel like he's reclining" in dining chairs. These are a great compromise. The rounded back looks so comfy to me, like the perfect chair for a comfortable post-Thanksgiving conversation.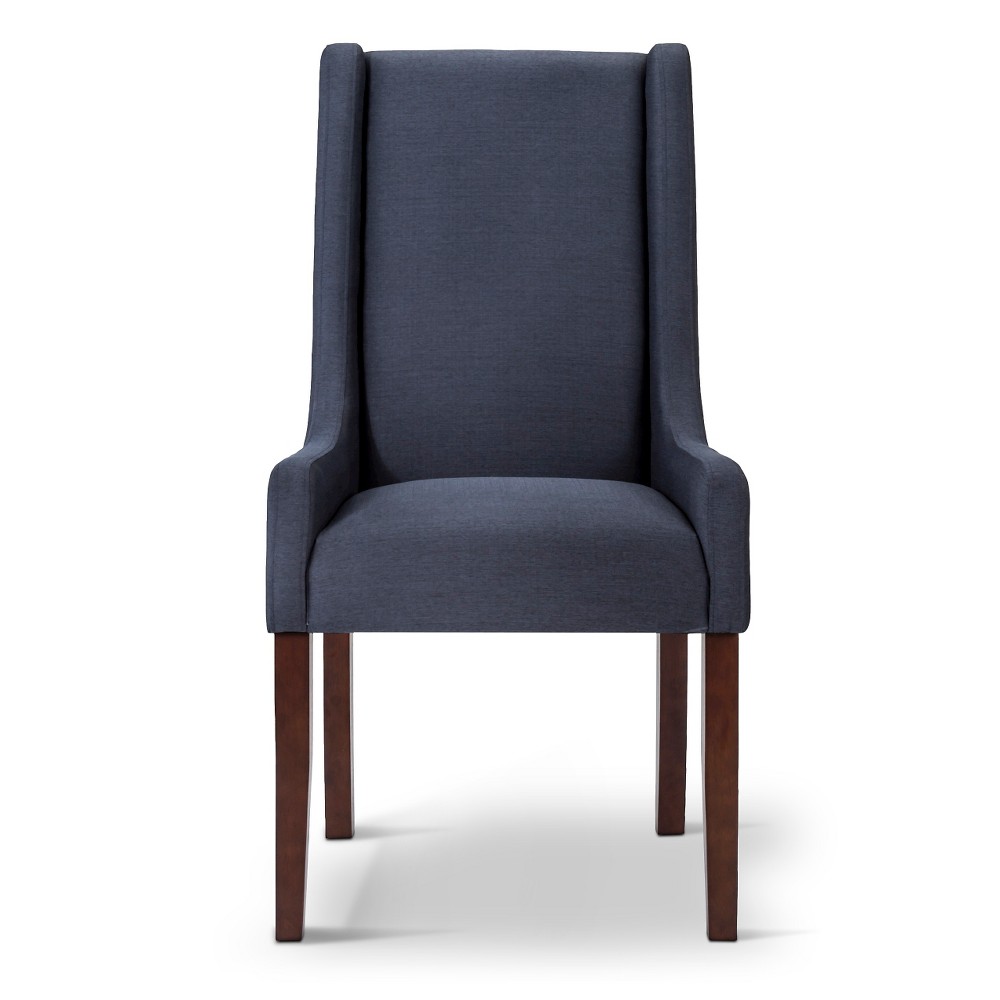 Charlie Swoop Arm Dining Chair
Regular Price: $129.99 ($116.99 right now)
I. Love. These. Chairs. They look so sleek. I like the security of the low arms. Is it weird that I need to feel like I can't fall out of chairs? Y'all, I've never actually fallen out of one, but this pathological fear is real. Self discovery aside, we're probably going to buy these chairs. They're so pretty. Also, I think dining rooms are the perfect place for color. Navy is my favorite of those colors. So, more positives for this chair.
Right 2 Home Tucra Velvet Skylark Banquette
Regular Price: $439.99 (On Sale for $329 right now!!)
Here's a really unfortunate thing about my life. My husband thinks dining benches are terrible. I did recently learn that he's okay with a combination of bench & chairs, as long as he doesn't have to sit on the bench. So, there's hope for me, yet. I love this tufted back look. So elegant. It feels like it belongs in an episode of Downtown Abbey.
Acme Mathias Side Dining Chair
Regular Price: $539.99 For Two
This chair is perfect if you're trying to stay true to a traditional formal dining room style. The shape of the back is classic. These are a little pricey compared to the others on this list, but the shape and style really make it worth it.
HomePop Parsons Velvet Dining Chair
Regular Price: $179.99 For Two
Let me be the first to tell you. Velvet is back in style. …and half of God's people said 'Amen.' (The other half are cringing quietly behind their screen.) This chair makes me excited about velvet. It's also available in emerald green, which gives me all the heart eyes. I love the simplicity of the Parsons chair, and the daring twist of velvet in 2017.
Christopher Knight Home Bates Tufted Dining Chair Wood
Regular Price: $399.99 For Two (Right now, they're $299.99!)
These are so feminine & pretty. I would love to see these with a petite table, in a French Country styled room. They don't go with our dining room style, but I'm definitely buying one for my dressing room vanity. Also, if anyone just needs one of these & wants to go halfsies on a pair, hit a girl up.
OSP Designs 7 Button Dining Chair
Regular Price: $109.99 each
Another twist on the classic…leather Parsons. Admittedly, they almost look plain standing alone. Imagine them around a thick framed, dark wood table. Also, imagine the easy clean up & at such a great price!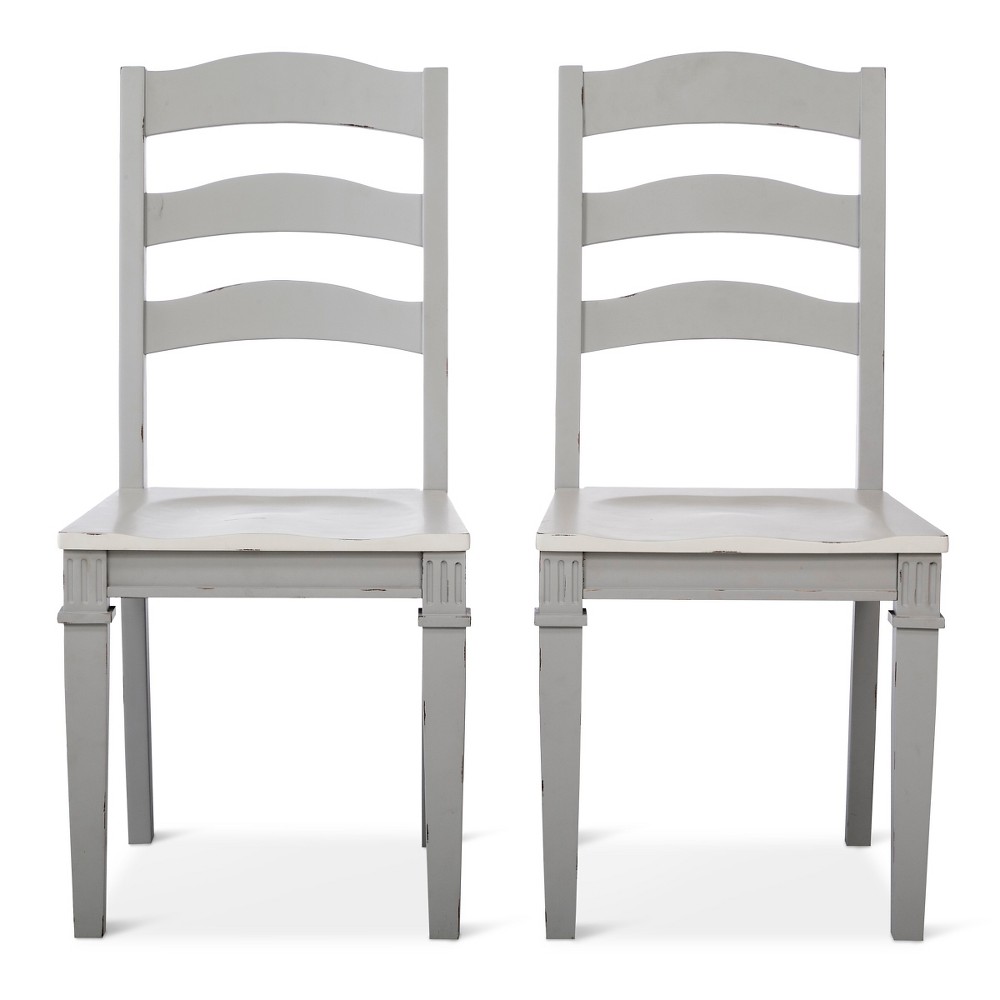 Beekman 1802 FarmHouse™ Westville Distressed Wood Dining Chair
Clearance Price: $125.98 For Two (+ 5% back with Red Card!)
Perfect for dressing down a room. They're very modern farmhouse. If you've got a shapely table you're okay with painting, these would be amazing around a distressed white table.
Furniture of America Nailhead Trimmed Fabric Padded Dining Bench
Regular Price: $149.99 (Currently on sale for $112.49 + 10% off code + 5% Red Card Discount=Less than $100!)
The backless bench. This style is perfect for smaller spaces. Maximum seating with minimal real estate used. Complete the opposite side with some matching chairs, if you have a bench-adverse significant other too.
Inspire Q Cobble Hill Nailhead Accent Dining Chair
Regular Price: $289.99 For Two (Currently 20% OFF)
These feel casual to me, which I love. I also love they could work great in a variety of styles. Anything from mid century modern to traditional country could benefit from these beauties. They look like something you'd buy at Pottery Barn, but for less money.
Inspire Q Phelan Keyhole Dining Chair
Regular Price: $229.99 For Two (On sale right now for $183.99)
These are a little weird, but I love them. They remind me of something my mom would buy, and she has impeccable tastes. Great for a modern home, or a funky eclectic space.
HomePop Parson Dining Chair
Regular Price: $179.99 For Two (15% right now)
Pattern! You guys thought I only liked single color linen didn't you? A basic chair with a fun pattern can bring a one dimensional space a lot of life. I like these for a contemporary space. They could easily modernize an otherwise dated dining room.
Now, go! Buy yourself some chairs! Don't forget to use your Red Card (get one here) & the code LOVEMOM for 15% off!